The 2023 Subaru Love Promise Customer and Community Commitment Award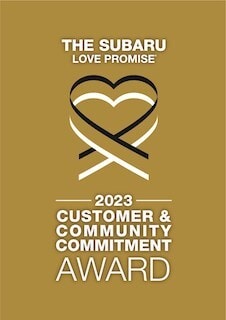 We've been nationally recognized for our dedication to our customers, our community, and the Subaru Love Promise.
We're honored to receive the 2023 Subaru Love Promise Customer and Community Commitment Award. This award nationally recognizes elite Subaru retailers who provide an exceptional customer experience at every interaction with Subaru. These retailers have also demonstrated an outstanding commitment to supporting passions and causes in their local communities in important areas such as the environment, community, health, education, and pets.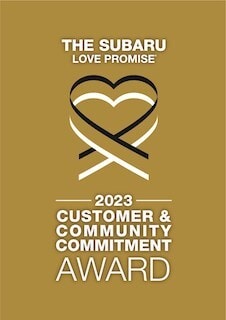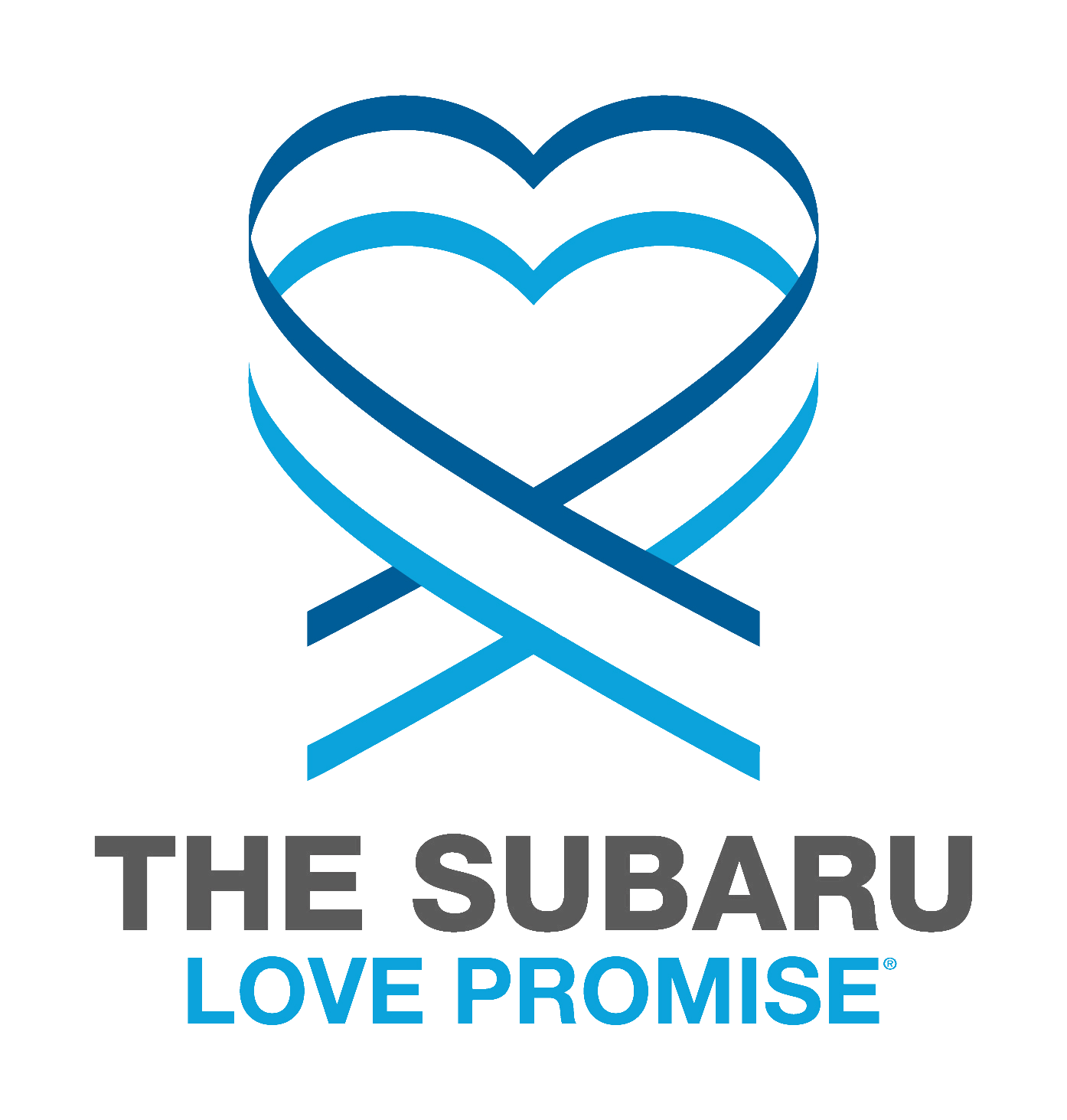 What is the Subaru Love Promise?
Subaru and our retailers believe in making the world a better place and the Subaru Love Promise is our vision of respecting all people. This is our commitment to show love and respect to our customers and to work to make a positive impact in the world.
How is Schulte Subaru dedicated locally to the Love Promise?
We believe in being a positive force in something bigger. And it all starts right here in our community. Not just by our donations, but by our actions. That's why we stay true to our Love Promise Community Commitment by partnering with a wide variety of community nonprofits and charities. Every year, we join hands with our owners in the "Share the Love" event, giving back to our community-a community that's given so much to us. So, every day, we strive to ensure our love is felt not just by our customers, but by all in our community. We do this because we feel it is the right thing to do. We are proud to participate in the Love Promise Community Commitment. We're grateful, not only to be a part of our community, but to serve and support the causes and passions that are closest to our hearts, right here in our neighborhood. All of the organization we support have one thing in common: the unwavering dedication to improve the world and the lives of its people.
Sioux Falls Humane Society, B-Squad dog Rescue
Children's Home Society/Loving School
Meals On Wheels/Active Generations
Great Life, Sanford Health, Avera Hospital
Love Promise Stories from Schulte Subaru
Subaru and Schulte Subaru believe in making a positive impact on the communities in which we live and work. We uphold that belief through our Love Promise Community Commitment. Every month, we select inspiring stories from customers and partners from around our area who strive to support our collective commitment and feature them here
Caring for the Kids Golf - Sarah S
Team Schulte Subaru joined up to golf in a charity event. Caring for the Kids! We also participated in the banquet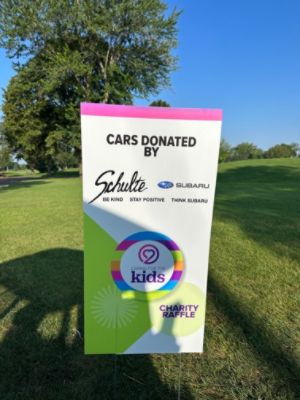 ---
Pet Adoption hosted monthly at Schulte Subaru - Sarah S
We love that our community is using our large free dog park. And now agencies are also taking part in the free fun! B-Squad is having pet adoption clinics on Wednesday nights to help get animals placed!
---
Caring for the Kids 2 car giveaway! - Sarah S
Schulte Subaru owners Mike and Sarah decided to give not 1 but 2 cars away to support a local wonderful cause! They attended the banquet with 2 full tables of Schulte employees.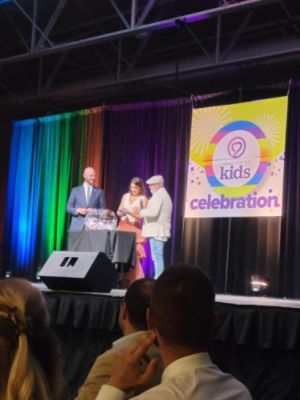 ---
A teacher reaches out for help and we respond beyond! - Sarah S
A teacher in rural South Dakota reached out to see if we could help a family in need. The son was having serious health issues and doctoring often. The transportation they were using was no longer working and therefore had no transportation to and from needed appointments. The teacher spoke to owner Mike Schulte with great worry and concern for this family. Mike listened to the family's needs and responded quickly. He not only provided them with a used vehicle so the son could get to doctor appointments but also helped with some gift cards for other needs. We can't answer every ask but we sure try to make a difference where we can. Thank you, Mike and team, for helping live the mission!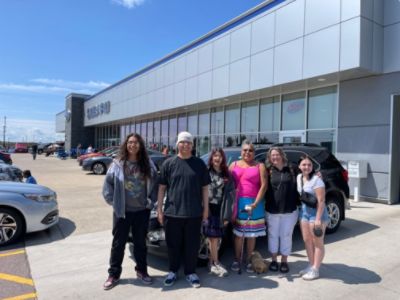 ---
Schulte Subaru and LLS Blanket Drop at Sanford Hematology and Oncology - Megan B
Our friends at Schulte Subaru partnered with The Leukemia and Lymphoma Society® (LLS) to deliver hope and warmth to blood cancer patients at Sanford Hematology and Oncology on June 28th. Several Schulte Subaru team members and hospital staff were present to unpack Schulte Subaru's generous donation of 80 blankets and Messages of Hope for families battling cancer. This incredible act of generosity was warmly received by hospital staff and cancer patients. Thank you so much Schulte Subaru staff for providing messages of hope and reminding cancer patients that there's a big community supporting them along their journey!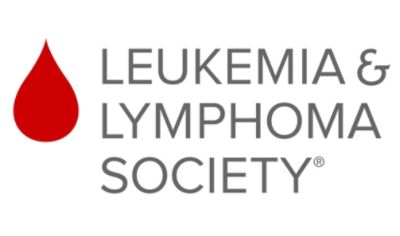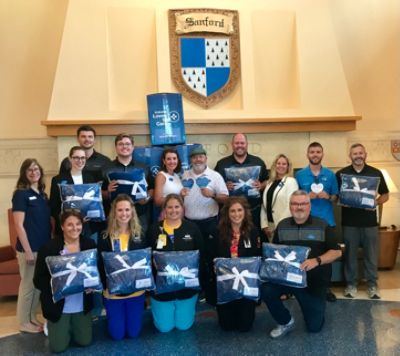 ---
Giving A Hand Up! - Julie B
So many of us are busy with work, kids events, snow removal or caring for our parents we often take for granted the little things such as socks. The St. Francis House was so blessed to receive several boxes of socks to be given to our guests. Many were black socks which are needed for our guests who work in the food industry. The other socks were blue and they also went very fast as many guests come to our home with the clothing on their backs. We are beyond grateful to have the support of Schulte Subaru giving our guests a hand up in life!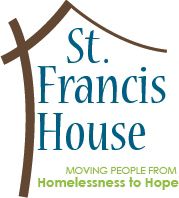 ---
Team effort to help a gal across country led by Jeremy!!!! - Sarah S
From Jeremy- " I was walking through the service advisors area and noticed a young girl in tears. I was immediately involved. The dad in me. It was talking with Brandon Schwartz I found out she was moving cross country and her car broke down. Brandon talked with the parts department and was already involved with trying to help her. He already had Josh Thomas truly wanting to help this gal. We also had Dimetry(sp) giving a deal on parts. I decided to personally pay for her service work. She is moving from Michigan to Montana. She is going to school for environmental something. The weight that was lifted off her shoulders was awesome to be apart of. I was thanked from a couple mechanics and a salesman that overheard me. Probably the best feeling I've had in a long time. " And a hand written thank you received!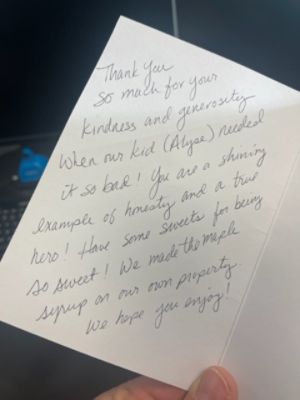 ---
A Love Promise from Jeremy!!!!! - Sarah S
While on my Mobridge fishing trip I got a call from my wife. She was asking if I knew anyone that could help one of Rylee's classmates parents get their wheelchair accessible van repaired. Obviously, I knew we could fix it. I asked Mike if I could use our expert restoration techs to repair it. He said I could offer to repair it and he even had us ask if we could get our towing company to donate the tow from the repair facility that couldn't fix it to us. They did indeed donate the tow. It took our team less than four hours to repair the van. Told them that they needed tires which they agreed. We charged them for the tires and donated the repair. They were absolutely blown away at the speed (two days from the time it was dropped off) of the repair and they both told us they will being all their cars to us for service as well as the husbands company vehicle here for service. I am so thankful to be apart of a company that does things for the right reasons! ❤️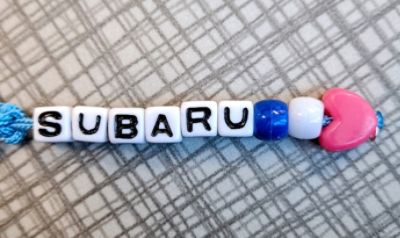 ---
John Jones to the rescue! - Sarah S
John Jones is one of our sales representatives who is always willing to help others! Today he stepped up to drive and deliver Meals on Wheels. Thank you John Jones!!!!
---
Teamwork!!! - Sarah S
For many years Schulte Subaru has sent team members to help pack lunches at Active Generations for Meals on Wheels. And, we also help deliver meals to people in their homes. A big thank you to team members that have given their time to assist with this project!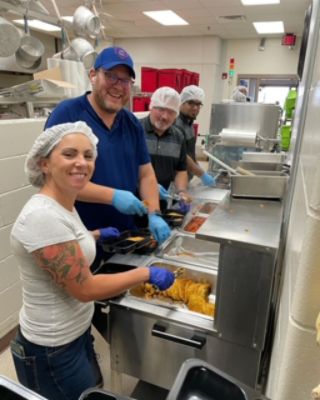 ---